Burnishing Oil & Bee's Wax
Hand Finished & Engraved
Customised by our team
Hand made in Sydney
Customer Reviews
08/12/2023
Adam P.

Australia
Beautiful box...
Wonderful, very happy! My fiance loves it.
25/09/2023
Kim H.

Australia
Just great ❤️
Bought this for my son, as at the last minute he realised how bulky his ring box was & hard to hide on the day of proposal. Website is accurate & easy to use and the ring box is perfect - slimline to hide in a pocket. You were so great in communication & sending express, thank you. Beautiful design, timber and packaging.They both loved it!
01/09/2023
Alexander D.

United States
Amazing!
Perfect size, incredible quality - couldn't be happier!
10/08/2023
Eduardo J.

Mexico
Lovely and Original.
It's been years since the first time I saw this ringbox in a webpage and loved it. I knew that if I ever proposed the ring will be in that box. But knowing it was from Australia had me worried, is not short distance to Mexico. However I tried and everything was fine, the delivery was fast, and the ringbox is amazing, my (now) fiancee loves it too.
28/07/2023
Jackson E.

Australia
Great quality
The box is very high quality and works perfectly, would recommend to anyone!
28/07/2023
Jason L.

Australia
Absolutely wonderful
The Woodsbury team, in particular Jack, was proactive in advising and sorting out engraving. I received it in perfect condition and very quickly. Thanks for an amazing product!
04/07/2023
Nic P.

Australia
Fantastic box, tragic ending.
This beautiful box secured the engagement ring for me, keeping it subtle, sleek and easy to hide in my pocket. The day was perfect, she looked amazing and I had just received a fresh hair cut. We walked up the beach under a moonlit sky. I held her hand and dropped to one knee. She started to panic so I immediately brought out the slick wooden case. All of sudden she was completely calm, fascinated with what was in my hand. She said, the only reason I would say yes is because of this amazing little box, but I cannot live with you for another day. She briskly walked away, leaving me with just the ring. Because she took the box with her. I can't be mad because it really is the greatest ring box I have come across. I'll be back for another one, once I find the right lady.
01/07/2023
Kevin R.

United States
Incredible Service
Asked some questions in the comments for my order and Woodsbury got back to me and where able to help! Great customer service and great hidden engagement box!
24/06/2023
June P.

United States
Amazing
I haven't used it yet will in a couple of months but this company is spot on! Couldn't recommend them enough. I was worried about the size of the ring and emailed them with such a fast response. I received it in the mail it was discreet and when I opened it absolutely beautiful. I placed the ring in it and it is absolutely perfect. Thank you!
23/06/2023
Mark E.

United States
Perfect!
Fast service, lovely product and she loved it. Thanks!
02/06/2023
Michael O.

United States
Loved it!
Honestly not sure she would have said yes if it was't for the box. Well made, and will be kept as a memento for the rest of our lives. Thank you for being part of such a special moment.
29/05/2023
Louise C.

Australia
Perfection plus
Exactly the right shape amd size. Beautifully made. I'm reluctant to give it to her. May keep it for myself. Great job. Thank you
13/05/2023
Alex N.

United States
There were plenty of warnings, but the box was still too small for my ring
The box is great and is good quality, but I bought it before the ring arrived and the measurements of the width of the ring are different from front to sideways and since the box turns the ring as it closes it doesn't fit.
Hi Alex, Oh no, very sorry it didn't fit. We actually have some custom boxes which fit larger rings. Or our leather box fits rings up to 14mm Wide. I can organise to send a box to fit the ring. Please let me know what size the ring is or send a photo of it. Kind regards, Matt
01/04/2023
William O.

United States
Looks great, smells great, but one small issue!
I absolutely love the ring box I purchased from Woodbury. The smell of the oil and the quality of the wood seems to be very nice and the custom sized box fits the ring perfectly. My only complaint is that when opening the box, the black ring "holder" doesn't turn all the way to present the ring completely horizontal. It turns and ends the rings position at more of an angle which looks a little off considering the ring is very symmetrical. I doubt she will have an issue with it when I propose, just something I noticed that could have been done better so the turning effect of the ring looks completed.
An amazing product
This turned up beautifully and on time. Looked amazing and worked perfectly on the day.
17/03/2023
Mathew J.

Australia
Great workmanship, even better service.
My (now) fiance loved the ring box and will use for years to come. What really stood out was the willingness of Woodsbury to create an additional box for me to collect when in looked like shipping would be delayed. This gave so much peace of mind ahead of our trip overseas. Thankfully Australia Post came through and we didn't need to act on this contingency plan.
15/03/2023
Michael O.

Australia
Love the box and the service!
Box was beautiful and shipped super quick. Best of all my partner loves it and uses it daily to keep her ring safe
26/02/2023
JR B.

Canada
Aristotle
It's was great love the box can't wait to propose !!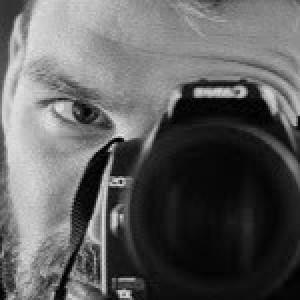 TW
17/02/2023
Tim W.

Australia
Fantastic
It came up really well, and I am pleased with the product. Quick turn around too!
14/02/2023
Andrew H.

Australia
Responsive and great product
Responded promptly and made their product as requested. Product quality is 2nd to none. Partner loves it.