Burnishing Oil & Bee's Wax
Hand Finished & Engraved
Customised by our team
Hand made in Sydney
Customer Reviews
28/07/2023
Danny J.

New Zealand
Great quality and awesome customer service!
The initial case came with a dent on the leather, but Woodsbury team was very supportive and quick in sending me a replacement! I got my case in time for my big day, thank you!
04/03/2023
Mathew D.

Australia
Perfect
Great for travelling, hiding and protecting your ring. Neat box, smooth action and well made. She loved it!
14/02/2023
Dianna H.

Australia
Makes our clients feel a little more special
Woodsbury has been fantastic to deal with - we use their boxes for our clients, and it helps "hide" the ring during the proposal! Fabulous quality and a special presentation for a special time instead of a normal ring box!
05/09/2022
Beck J.

Australia
Stunning
The box is just beautiful. Delivery was fast. Personalisation stunning. My fiancé loves it.
01/09/2022
Kemron B.

United Kingdom
Quality Products
Great and quick service. Engagement box looks awesome, and the swivel feature really makes for an exciting proposal. Thanks again.
19/08/2022
christopher o.

Australia
Perfect addition
This was the perfect addition to the process. Gave me an easy way to hide it being slim and discreet. It gives an elegant touch to a beautiful moment
12/08/2022
Nima M.

Australia
Amazing ...
I am so grateful as I received the product as described and on time. Looks amazing.
25/07/2022
Matt R.

Australia
Love it
Really truly great experience. The item is excellent quality and I'm really happy with the delivery time and experience as a whole!
22/07/2022
Michael S.

Spain
Absolutely Amazing
The box is fantastic, quality is perfect and because it's so different it wasn't recognisable as a ring box. The engraving is a nice touch but as an additional idea I've seen some ring boxes with tiny little LEDs in them. I got this box and loved it and my fiancé did too.
11/05/2022
Dianna H.

Australia
Exceptional Quality
Fabulous quality that our clients love. Adds a little extra style to their proposals!
14/04/2022
Isaac B.

Australia
absolutely Perfect
The quality of the box is perfect, the embossed initials are exactly what I wanted. I paid for express as I was very close to the date when ordering and it was processed at lightning speed by the team. Thank you so, so much. And of course she said yes!
31/03/2022
John L.

Singapore
Feels fine quality
Delivery is alright as it's to Singapore. The product received in good condition and the unboxing feels quality. The ring fits the box perfectly. Suggestion: not sure if engraving can be on the side instead of big letter like the mood image shows. And in future able to add LED light to shine on it will be appreciated.
05/03/2022
Dianna H.

Australia
Just what we needed
We had a client needing to be able to securely hold a beautiful engagement ring but not be "obvious" in his pocket! Fit the bill perfectly and it is such a well made, unique design!
31/01/2022
Daniel R.

Australia
Excellent product, fast delivery
Excellent product, fast delivery.
20/12/2021
Justin H.

United States
Leather ring box
Was absolutely fantastic. The small box sized allowed me to conceal the ring and gave that extra wow factor when I proposed.
28/10/2021
Michael V.

Ireland
Leather box
I don't usually write reviews but the box was totally amazing. I'm sure my girlfriend will be surprised when she sees this wonderfully made box. A million thanks!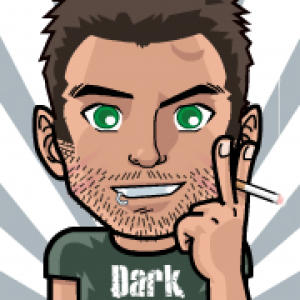 KP
23/09/2021
Kay P.

Germany
Beautiful Finished
I was looking for a small, narrow ring box that doesn't look as boring as 99% of the offers. I came across Woodsbury by chance and loved the offer. The ring box is very nicely finished and of great quality. The express shipping worked just as well. I can absolutely recommend Woodsburry and would buy there again. My "now" fiancée also found the box super nice. All in all, a great buying experience ♥ Thanks very much
15/09/2021
Alan H.

Australia
Above & Beyond
The Woodsbury went above and beyond to get my order to me within a very short time frame, even with Covid 19 lock downs. Excellent communication the whole way through.
27/08/2021
Josh H.

Australia
Couldn't have used any other box, absolutely ideal!
Not only was the low profile of the box super handy for concealing the ring before popping the question, the unique design made it all that more special. Shipping was super quick. Great quality product, would recommend highly.
21/07/2021
David W.

New Zealand
Product is fantastic.
The case is perfect and as I hoped it would be. The only advise to Woodsbury would be to maybe have any embossing rotated 180 degrees so bottom of the lettering or image is parallel to the hinge and not the opening so the text does not look is not upside down when the case is open. Also the turn around to dispatch my purchase from Woodsbury was very quick (2days) but then Australia post was the let down with them taking 3 weeks to deliver it. Maybe offer other posting/couriering options.